Manufacturing
5 Essential Tips for Creating a Safe Working Environment (And Why It's Necessary)
August 21, 2020
There is no price attached to the importance of workplace safety. Most of us may feel we know about generalized safety guidelines and are familiar and in compliance with OSHA safety standards, but there is definitely more to maintaining a safe work environment. Recognizing more subtle workplace hazards and understanding exactly what is considered hazardous (and what is not) according to NFPA70E takes time and diligence. Although OSHA outlines everything you need to know, it can be confusing and time-consuming to fully grasp all of it. Most importantly, the key is to understand NFPA70E.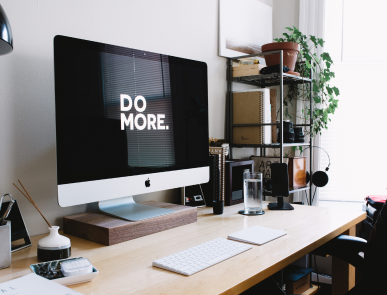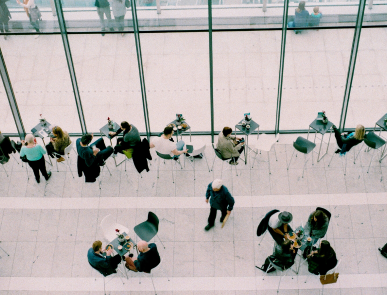 The NFPA70E is a part of the National Electric Code, which is the benchmark for safe electrical design, installation, and inspection. The NFPA70E is a list of requirements for safe work practices and aims to protect personnel by reducing exposure to major electrical hazards. These standards help companies and employees avoid workplace injuries and fatalities due to shock, electrocution, arc flash, and arc blast.
If companies or buildings aren't in compliance, there are hefty fines associated with each violation. Some of the most expensive citations in recent years have been:
Wiring safety standards
Guarding standards for machinery
General electrical standards and requirements
Periodic inspection requirements
First, read through the entirety of the NFPA70E here, and then follow these tips to maintain a safe working environment year-round.
1. Perform routine equipment checks
Inspect the entire building or work area for safety violations or items that need repair
Download a routine safety checklist or create your own
Inspections should occur at least once a year, at best every six months.
Some of the most commonly overlooked violations to keep in mind and add to your checklist are:

Misuse of equipment
Exposed electrical wiring
Reverse polarity
Ungrounded equipment
Misuse of flexible electrical cords
Lack of ground fault protection
2. Hold regular office safety training sessions
Make sure all employees know how to use all of the office equipment, and know what risks are present with each. It's a good idea to run through a safety checklist with everyone at least once a year, so they have a handle on its scope.

Print out a copy for employees, or buy an office copy of the NFPA70E that everyone has access to.

Facility managers should inform employees about any policy changes or any new equipment that's been added to the office
Establishing strong workplace policies on health and safety leads to a better work environment
3. Obtain applicable safety certifications
Workplaces are constantly evolving, as are safety practices. It's a good idea to:
Find local workshops, classes, or online courses on electrical/workplace safety
Look up ways to obtain a Facility Maintenance Safety Certificate or an NFPA70E certification. At least one person in the facility should be certified.
4. Schedule routine maintenance & stay on track with CriticalAsset
Facility Managers and technicians can keep track of and schedule regular maintenance or safety check-ups with CriticalAsset software.
Regular checkups means fewer substantial repairs and less of a chance for noncompliance related fines – staying on track will save both time and money down the line.
5. Stay up-to-date with the latest safety practices
As a Facility Manager, staying up to date with the latest health and safety practices is essential.
Safety standards change every year, and although associations like OSHA and the NFPA are dedicated to solving workplace safety issues and keeping employees safe, it can be difficult to stay abreast of the latest changes. Joining an online forum, taking training classes, or reading related blogs can really help you stay on top of new guidelines and keep your workplace safe.
CriticalAsset eliminates the hassles of facilities asset management, allowing you to effortlessly manage and track all your infrastructure assets and devices in one place, saving you time and money. Sign up for a free trial.