The Best Facilities Management Software for Automotive and Transportation
Increase safety, improve compliance, lower operating and maintenance costs, decrease downtime and improve your building's environmental footprint.
Watch The Video
TRUSTED BY THE WORLD'S BEST COMPANIES, CITIES AND SCHOOLS




Facilities management has never been easier for automotive and transportation companies
CriticalAsset organizes all your building information securely into one place.
Asset data, documents, maintenance schedules, service history, panel schedules, affected areas, inspection reports, documentation, work orders and more, are all beautifully organized and instantly accessible 24/7 from your phone, tablet, or computer.
No more paper notes, messy plan rooms, lost data, missing documents, complicated spreadsheets, error-prone guesswork and other single points of failure.
Smart floor plans make it easy for you to see and manage everything that is going on with your facilities 24/7.
Having a proactive approach to your facilities, asset and building management results in a better tenant experience, decreased risk, lower operational costs and a greener environmental footprint.
CriticalAsset's automated preventative maintenance system can help delay or even eliminate equipment and system breakdowns from happening.
Your facilities can be complex to run but CriticalAsset makes it simpler.
Everything you'll ever need to run all your facilities and buildings in one place
Industry-leading smart features revolutionize the way you manage your building and facilities
CriticalAsset takes CMMS to an entirely new level with Smart Interactive FloorplansTM, Smart Electrical PanelsTM, Smart Maintenance SchedulingTM, Smart Work OrdersTM and Smart Document StorageTM. No more messy plan rooms, paper notes, complicated spreadsheets, incompatible software apps, wasted time or avoidable, costly mistakes.
Convert all your paper plans and assets into beautiful interactive digital documents
CriticalAsset's integrated Interactive Smart FloorplansTM feature gives you instant access to all your asset data, panel information, visual fed-from, fed-to and affected areas, maintenance schedules, service history, documentation, inspection reports and more, all beautifully organized and instantly accessible 24/7 from the palm of your hand.
No more mislabeled panels or accidental shutoffs
With Smart Electrical PanelsTM, all your electrical panels, panel schedules, fed-from, fed-to and affected areas are now completely digital and visual. No more risky guesswork, wasted time or avoidable mistakes trying to figure out what connects to what.
Automate your service and maintenance scheduling
Smart Maintenance SchedulingTM ensures that you are always proactive with your maintenance and service, optimizing your asset lifecycles and improving your environmental footprint, saving you time, reducing costs and decreasing risk. With CriticalAsset, you know the health status of all your assets 24/7.
Effortless work orders
Smart Work OrdersTM make it easy for your facilities team, tenants, field technicians and contractors to create work orders on the fly with just a couple of clicks. Smart Work Orders automatically include asset information such as make, model, serial number, part number, fed-from, fed to, affected areas and everything else technicians needs to complete repair work quickly.
All your facilities documents, pictures and plans in one place with Smart Document StorageTM
Instant access to all your documents in one place – floorplans, inspection reports, warranties, user manuals, IR scans, arc flash studies, insurance docs and more. Seamless integration with popular cloud storage services like GDrive, MS365 and Dropbox means you always have what you need on all your devices.
QR code printing and scanning makes field work a breeze
Print and scan QR codes from your phone so that you can instantly view all the information you and your team need about any asset, simplifying workflows and expediting work orders.
Connect your team, your organization and your contractors
You have complete control over who has access to your data. Connect your contractors and other building stakeholders so that your entire team can collaborate and access critical asset data, plans, documents and other important information in real-time. All usage and events are automatically tracked so that you always know what was done, by whom and when.
Comprehensive, intuitive reporting
Everything you need to know about your building, facilities, assets, service and maintenance are instantly available at the click of a button, all laid out in clear, concise reports.
Military-grade security
All your documents and data are stored safely and securely in the cloud using industry-standard encryption.
Integrates seamlessly with popular CMMS and productivity apps
Seamless integration with popular CMMS, productivity and accounting software means there is no need to duplicate or replace anything you already use.
The only software any building will ever need
Whether you are responsible for just one facility or an entire portfolio of real estate, CriticalAsset has your back. Feature rich and incredibly easy to use, CriticalAsset is the ultimate software operating system for every building.
Track and monitor all your assets
ELECTRICAL
PLUMBING
Fire & Life Safety
Mechanical
HVAC

ADD YOUR OWN
Become a smart building in 3 simple steps
1
Sign up in 60 seconds
Our Customer Success Team will schedule a kickoff call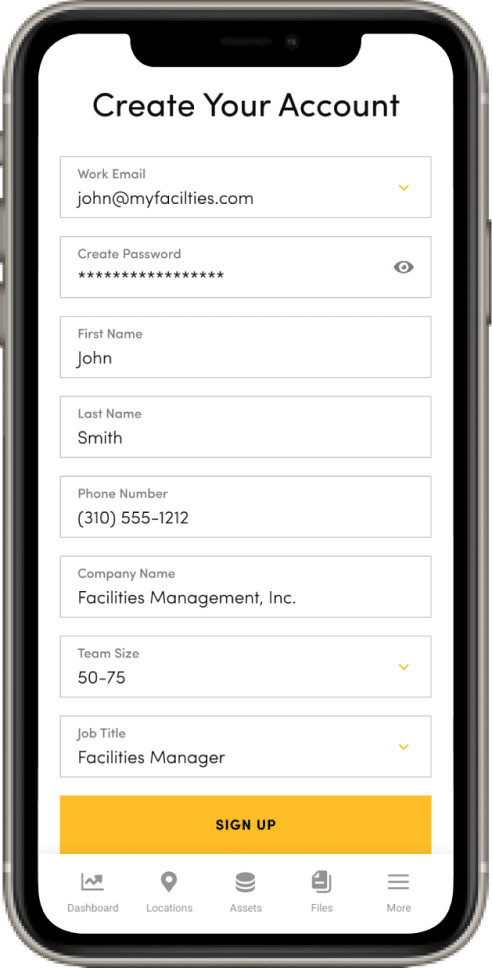 2
Add plans and assets
Upload plans, assets and information, or let our onboarding experts do it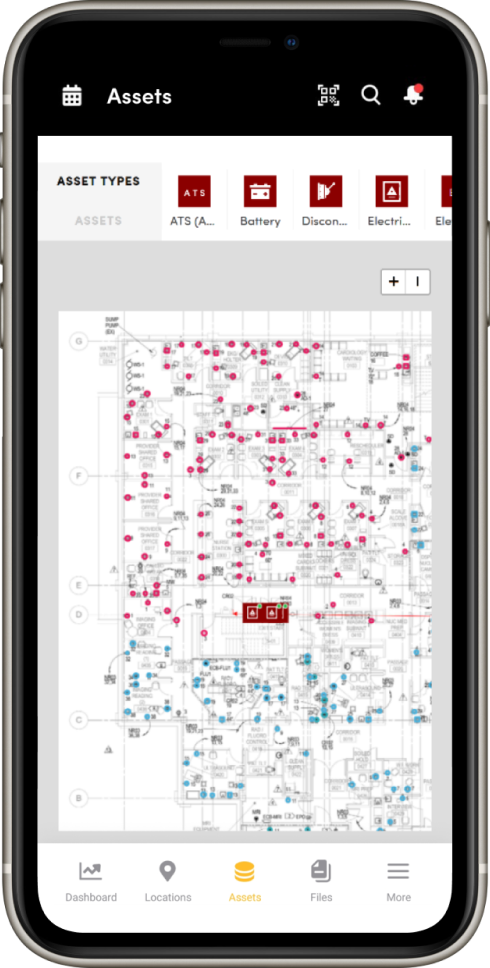 3
Invite the team
Add stakeholders - colleagues, technicians, contractors, tenants, owners
Done.
Our expert Customer Success Team ensures that all your data is onboarded securely, accurately and quickly. We'll even schedule an onsite visit if necessary. We support you every step of the way.